About Tyanachu
TYANACHU is a small creative studio based in Stockholm run by me (Tania Goryushina) and my life partnet Pierre Helgesson.
We create children's books that encourage children and adults to dialogue. It is important for us to develop beautiful books of high quality, therefore we think carefully about illustrations, design and type of paper, so that our books want to be read and saved on the bookshelf. We are also the only publisher that publishes Ukrainian children's literature translated into Swedish.
About me: It has been a long journey from being an artist and illustrator and shifting baggage of knowledge towards opening a company. What it means or what difference is? There is no exact answer but it became much more fun in terms of development multiplied on additional administrative amount of work. PHOTO (portrait) FOR PRESS
Welcome to my Instagram: @books_tyanahu
Would you like to receivve Give Aways, News about our Children`s books and Greetings from me?
Here you can sign up: SIGN UP FORM
MY CV:
A personal story.
"I am very passionate about creating illustrations especially with watercolor medium.
Having published five books, I still could not figure out if illustration of children's books was a hobby or a career for me.
I found clarity on this during a challenging meditation retreat in 2013.
The retreat was led by monks who guided group meditations and offered individual sessions. One morning after meditation I experienced a panic attack due to a claustrophobic feeling of being isolated from the world on a mountain top of Nou Yao island in Thailand. When the time came for me to receive blessing from a monk, I started complaining about wanting to leave the retreat grounds and go to the beach. Being in Thailand and not being able to enjoy a touch of the ocean seemed insane! The monk listened to my rambling with a smile and said: "Tania, look at that girl" - he pointed to a Thai girl about five years old laughing and playing behind us, - "Be like her, this is all you need. There are  two main verbs that manipulate humans all the time: 'want' and 'need'. When you get access to the beach, you will start desiring something else. Getting to the beach might not solve the problem. Be happy even if you do not get something that you think you need very much."
I made a mental note of his words. I still wish I had a chance to spend time on the turquoise beach, which I observed every day from the top of the mountain, but the monk's message about the little girl really stuck with me.
Being able to become the five year-old me again is key to success in creating children's picture books and writing stories. It is moments of openness and curiosity. It is simply impossible for me to create - especially children's books - without being in such state of mind.
The monk's simple advice helped me to find the answer. Creating children's books is neither a profession nor a hobby for me, it's a mission. A mission to simply be happier and to be able to make other people - children and adults - happy, inspired and more attentive to each other.
I stopped searching for writers and started writing uplifting stories myself, which made the process more challenging. Illustrating own stories is a unique experience - I develop the whole message based partly on life experiences, partly on my believes, often on discussions with children. I yearn that my stories make children and adults feel, recognize, love, forgive, be happy and inspire for everything good.
I am five again. I am on the path to growth and my creative jorney flourishing with ideas. I'm looking forward to creating illustrated stories together with partners, whose views are similar to mine."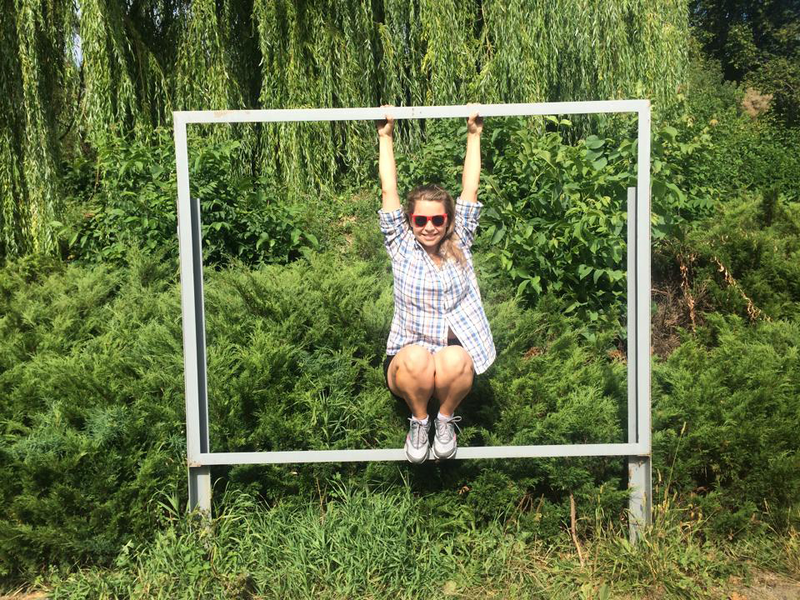 Photo by Ivanka Kate
Save
Save
Save