Textile products
Home textile. Animal collection.

Parrot, Bat, Rat, Gorilla, Ehidna and Frog.
In order to create drawings for the animal collection I used elaborate (Dürer) way of painting with watercolor. Then drawings were scanned and prepared for print. Chosen animals that can both, frighten people and draw admiration. In each drawing I have also incorporated a human emotion to breathe life into the drawings.
These products are made out of 100% high quality linen.
Designed in Sweden, printed, and made with great care in Kyiv, the city where I grew up. 
Quality of linen
linen towels absorb moisture perfectly, dry quick, and are naturally antimicrobial. It is recommended for facial and body usage because of its absorbency and skin massaging features. In addition linen towels are also perfect to travel with because of these qualities.
Care
For best care refer to the washing symbols on the product labels. Machine wash with a mild detergent. Never use bleach. Skip fabric softeners, they are from my experience not needed for natural fibers, and can be actively unhealthy. Shake the towel out after washing when it is still damp, and hang it on a line. Ironing is optional, and according to your preferences. 
Available in the storage: only towels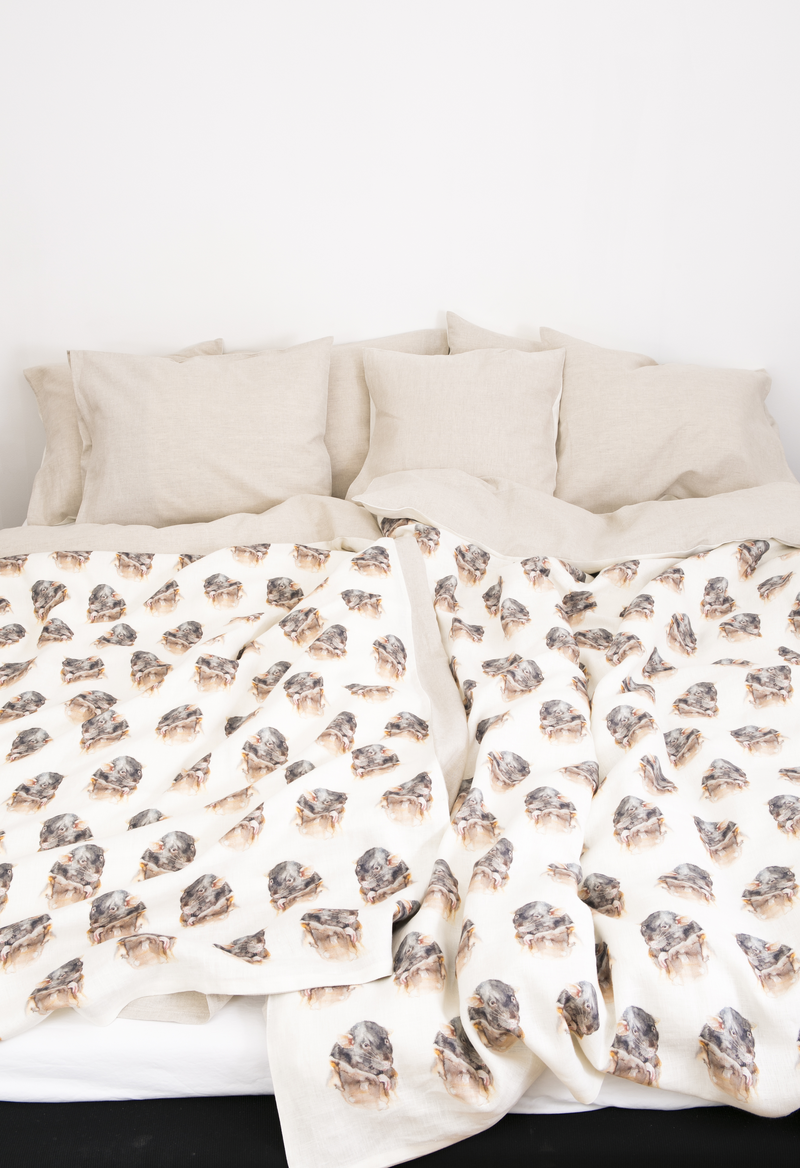 Save